Success for healthcare leaders means staying one step ahead – of healthcare news, changes and emerging strategies. Turn to Allscripts On Call for information, insights and innovations that drive change and provoke action. In each episode, we'll highlight key challenges facing healthcare and turn to industry leaders to discuss navigating these for maximum success. Start listening today to be part of the future of healthcare. Host Cassie Khorey,
Episodes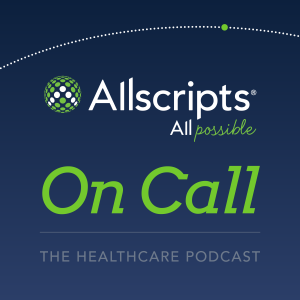 Wednesday Aug 07, 2019
Wednesday Aug 07, 2019
The tech tools exist for healthcare organizations to take huge strides in both operations and patient care. Chris Harris (Deloitte) discusses how organizations can assess the right solutions for them, which operational issues are key to focus on and what results can be achieved when the strongest tech is deployed in the most strategic ways.