Success for healthcare leaders means staying one step ahead – of healthcare news, changes and emerging strategies. Turn to Allscripts On Call for information, insights and innovations that drive change and provoke action. In each episode, we'll highlight key challenges facing healthcare and turn to industry leaders to discuss navigating these for maximum success. Start listening today to be part of the future of healthcare. Host Cassie Khorey,
Episodes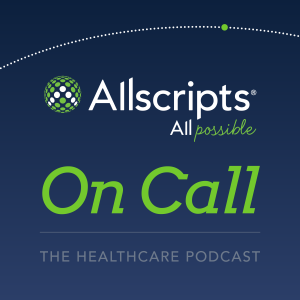 Tuesday Apr 02, 2019
Tuesday Apr 02, 2019
As healthcare organizations gather unprecedented amounts of data, they look to store it safely and use it to its full potential. David Houlding (Principal Health Lead, Microsoft) lays out the three stages of successful cloud adoption, the challenges and opportunities organizations might encounter at each one and ways to continue innovating. Recorded at HIMSS 2019.