Success for healthcare leaders means staying one step ahead – of healthcare news, changes and emerging strategies. Turn to Allscripts On Call for information, insights and innovations that drive change and provoke action. In each episode, we'll highlight key challenges facing healthcare and turn to industry leaders to discuss navigating these for maximum success. Start listening today to be part of the future of healthcare. Host Cassie Khorey,
Episodes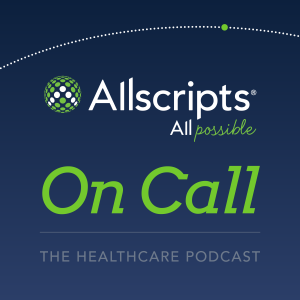 Tuesday Apr 16, 2019
Tuesday Apr 16, 2019
For over two decades, It's Never 2 Late (iN2L) has created "Dignity through Technology" for older adults, especially those in residential communities and with cognitive disabilities such as dementia. President and co-founder Jack York discusses how he began iN2L by donating computers to a senior living center; how the user and patient engagement landscape has changed since then; and how user health and quality of life can be improved through meaningful engagement.
Part 1 of a 3-part series featuring leaders and engagement experts from iN2L.