Success for healthcare leaders means staying one step ahead – of healthcare news, changes and emerging strategies. Turn to Allscripts On Call for information, insights and innovations that drive change and provoke action. In each episode, we'll highlight key challenges facing healthcare and turn to industry leaders to discuss navigating these for maximum success. Start listening today to be part of the future of healthcare. Host Cassie Khorey,
Episodes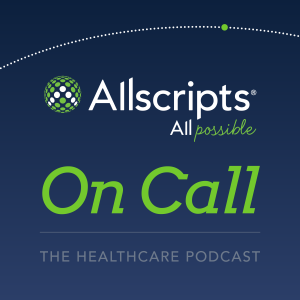 Wednesday Nov 13, 2019
Wednesday Nov 13, 2019
Many patients need affordable transportation to receive healthcare. But access to their local community and social resources is also essential to their health and wellbeing. Omar Nagji (Head of Healthcare Partnerships, Lyft) talks about Lyft's partnering with Allscripts to move into the healthcare space. Hear how Lyft's expertise in consumer experience and transportation logistics is opening and enriching patients' lives.
In episode: